Notice: Due to fluctuations in copper prices, the displayed prices are only historical reference prices. Please contact us for the latest free quotation.
Tin powder-FSWSn-Suitable for manufacturing friction materials, oil bearing
Description
Tin Powders
We are a specialist supplier of Tin powders in a range of particle sizes which meet specific technical requirements such as Apparent Density, Specific Surface Area and purity. We manufacture Tin powders on site here in anhui china which are sold into a number of markets and applications around the world.
Electron microscope image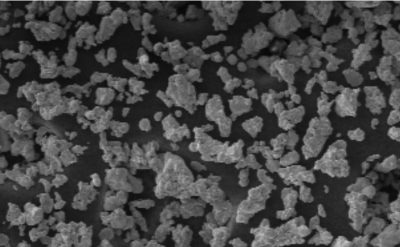 Product parameters
Type

Particle

Particle Size Distribution/%

TAP Density
(g/cm3)

Flowability of powders(s/50g)

≥150㎛
150㎛-75㎛
75㎛-45㎛
≤45㎛

FSWSn

150㎛
≤3
20-30
30-40
≤55
<2
–
75㎛
–
≤3
10-45
≥65
<2
–
Technical Description
Tin powders are manufactured by air-atomising using only high purity certified ingots and this results in a nodular or spheroidal morphology with particles available from 10 microns up to 200 microns. Properties and, therefore, uses vary with particle shape / size / surface area, purity and by carefully selecting the correct grade, Tin powders find applications in diverse markets and technologies.
Our Tin powders are characterised by:
High purity
Tight control of particle size
Low lead (Pb) content
Excellent reproducibility batch after batch
Available in a variety of UN-approved packaging options including steel drums (50-200kg).
Usage & Application
Tin powders are used in diverse applications, markets and technologies by virtue of their unique properties. Typical applications may include pressed and sintered components, bearings and bushings, metallurgical alloying, chemical processes, friction parts, surface engineering, decorative, welding and brazing, diamond tooling, electronics, radiation shielding, etc.
Additional information
| | |
| --- | --- |
| Product name | Tin powder |
| CAS NO. | 7440-31-5 |
| Place of Origin | anhui, China (Mainland) |
| Brand Name | xinjia |
| Particle-size | -40/200mesh or Customized |
| Shape | Powder |
| Color | red |
| Produce method | Water Atomized |
| Purity | 99.6% |
How can you guarantee the goods you offer is qualified of metal Powder?
xinjia
2023-04-19T08:55:45+00:00
All the goods are inspected before shipment. If the goods can't come to the quality we promise, you can ask for refund.